7.30am: the alarm shrieked, shaking me out of my blissful dream. I groaned and searched groggily to silence the wretched noise. Damn, I can't believe I'm still waking up this early on Saturdays.
It's been a year.
I never thought the day my insurance expires would come so quickly… and I never thought I'd be able to reach a stage in life where I didn't live and breathe Ultimate. Yet, today marks the first official year since I've stopped. 😭😭😭
I remember at one point in time, I'd wake up thinking to myself, "You're screwed man, you're gonna be a loner now. No Ultimate, no friends, no life."
 And apart from a dwindling social life, I'd freak out over my knee, and think endless thoughts about Ultimate, school, and yknow, life in general. The worst parts always begin at night — when the light goes off and the #1AM thoughts rage on in my mind.
What if I can't ever play anymore? How will I be if I went for an operation? Will anyone even care if I went for one? Will I ever want to go back to Ultimate?  Why don't I just move on with life and forget about this community I was once a part of? Who am I? 
Omg, identity crisis. 
Yet, one year on, I can't imagine being a better position than I am today.
Okay, maybe I could have an extra $10k in my bank, or a tall boyfriend by my side? 😜
My friends from Alliance Ultimate and SMU Ultimate are still very much a part of me.
Saturdays are still spent waking up at 7.30am, snoozing and being late for physiotherapies instead of trainings.
I don't know if I'll go back to Ultimate, but this doesn't matter as much to me anymore. I don't feel the pressure to conform, or the obligation to live up to any team after so long has passed. I don't face any expectations, and can make spontaneous choices any time, any day of my life.
I feel so… liberated.
"When one door closes, another opens."
I changed my focus in life and redefined myself with writing. From blogging for The Travel Intern, to living in hotels for The Wedding Vow, I've discovered a different appeal in life that had never crossed my mind in the past.
The Travel Intern 
Definitely the top highlight last year, The Travel Intern was the opportunity that opened doors to a whole new world. A huge dedication to the TTI Team, especially Hendric, Cherie and Nina for being the guiding angels of this team! 😇☺️💕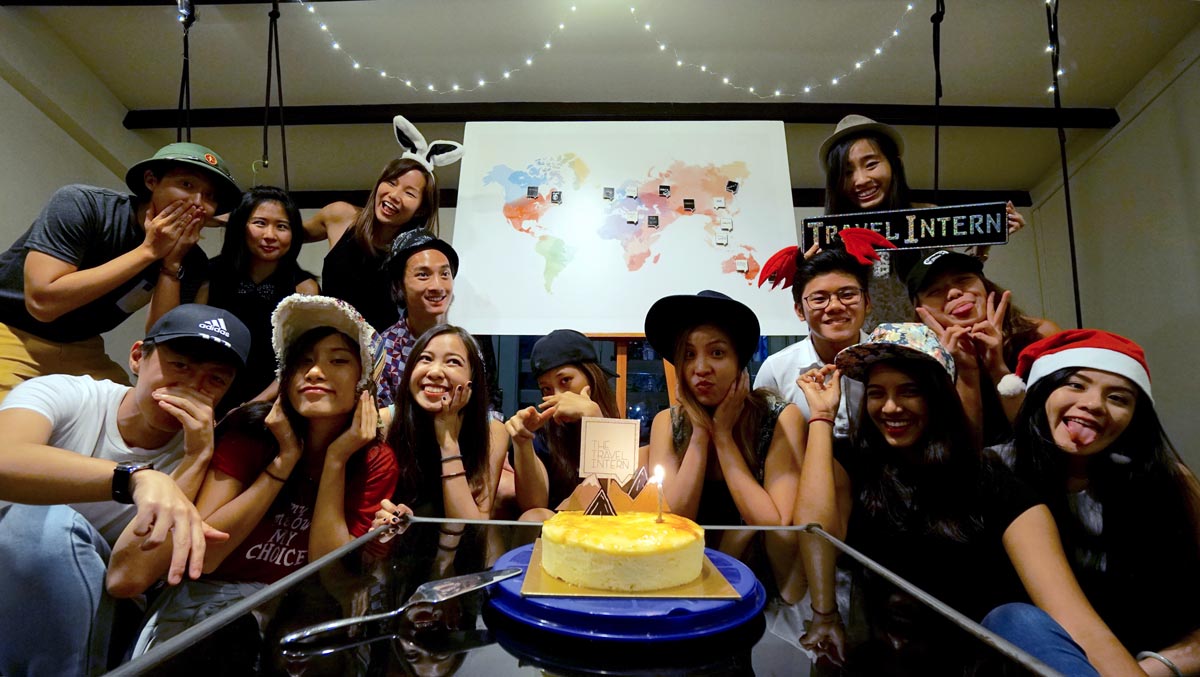 From this experience, I've poured my heart out about volunteering, and experienced my first ever media trip to Yogyakarta and Bali, Indonesia.
I also met people who were nothing short of FUN, wild and talented. From being strangers, to the best of friends (love you so much Thanis Lim 😭❤️), this will be a trip I'll remember even 10 years down the road.
The Wedding Vow 
Clueless about weddings, jewelry, hotels and what not, being part of The Wedding Vow opened my eyes to the types of weddings the world has to offer. With staycations and food tastings, I have a feeling I'm going to be a very picky person when the big day comes… (if it comes).
Life in General
Gone were the days where I'd have to rush from place to place, which is definitely one of the best takeaways from this hiatus! With a lack of commitments now, my life slowed down soooo much, and I feel like I can finally breathe without having trainings every alternate day. I started to value my time more, and would aim to watch double the number of YouTube videos I usually do every week (kidding 😂).
I also enjoyed school so much more — by truly immersing myself in the spirit of learning, studying felt way more fulfilling than it ever did in Year 1. From working with hospices to truly understanding psych theories, I can truly say that I'm present in school 😊
---
But of course, the past year was not all roses and butterflies.
Disappointment, anger, fear, fatigue, frustration — everyday was a rollercoaster ride and I never knew what to expect.
On some days, the smallest things could put me off, like a genuine "How are you feeling today?" or an innocent "Eh, are you going for training tonight?"
On other days, bigger events eclipse my daily worries. I lost internship opportunities, got referred from hospital to hospital for months, racked up bills worth hundreds, and felt utterly useless for not being able to run. I was also defenceless against the many who chastised me about insurance, school and more.
"After rain there's a rainbow, after a storm there's calm, after the night there's a morning, and after an end there's a new beginning."
On hindsight, the bad times always stick out more than the good, and it seems so much easier to recount the dark days I've been through.
But as I sit down to reflect on the past year, I know I am a happier person today.
I finally defined happiness beyond Ultimate.
I finally let go of not being a teammate and an Ultimate Frisbee player.
I finally embrace a different life, with different passions, commitments and friends.
So on July 28, 2017, I will celebrate.
I will celebrate this newfound lease of life.
I will celebrate the many milestones I've achieved one year past, and the many friends and family that stuck by me till today.
I will also celebrate every single bad moment I experienced, for it's only these days that made today even more special and memorable.
To all the ones who made all the difference:
thank you, from the bottom of my heart.
The past year would have been impossible without you!